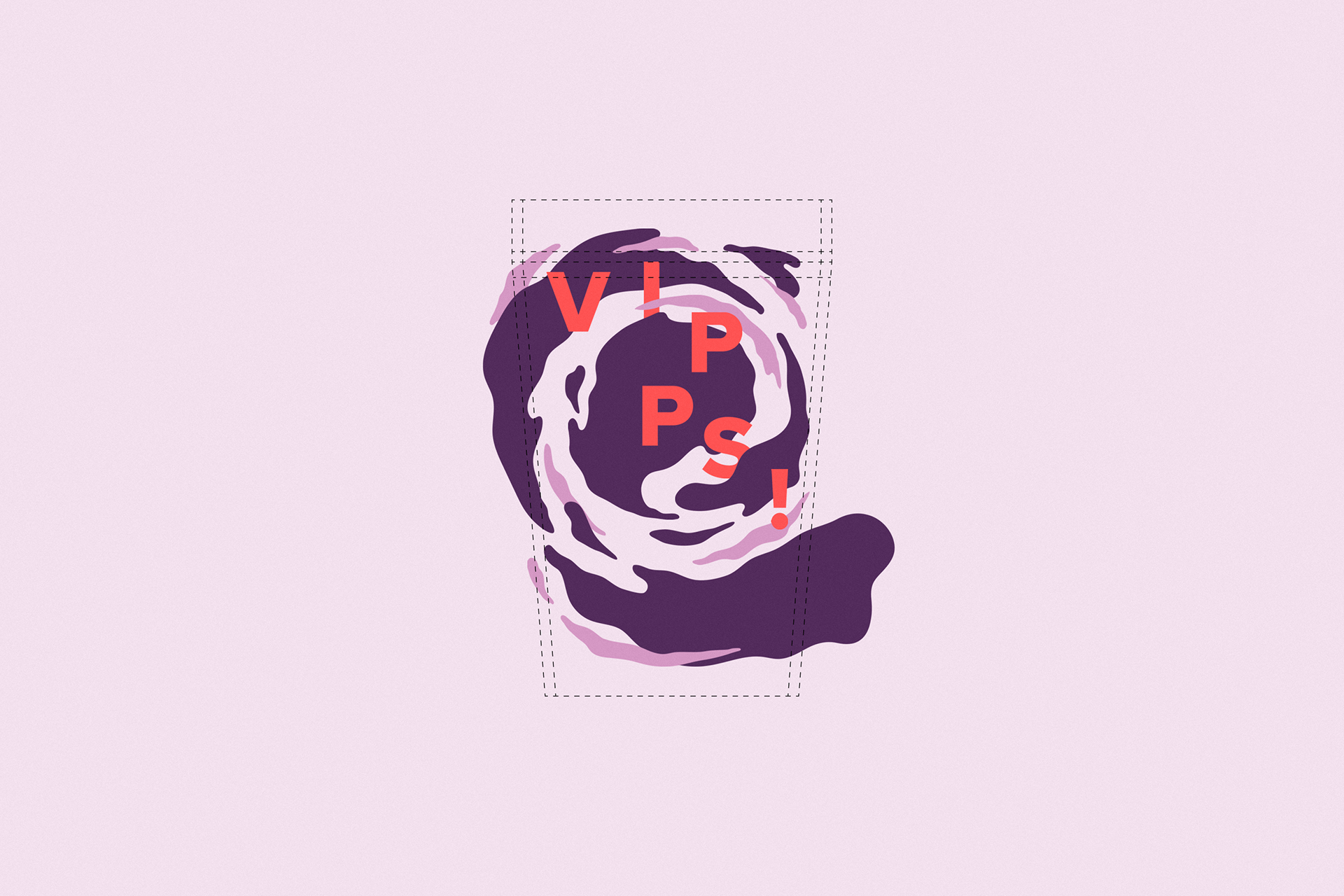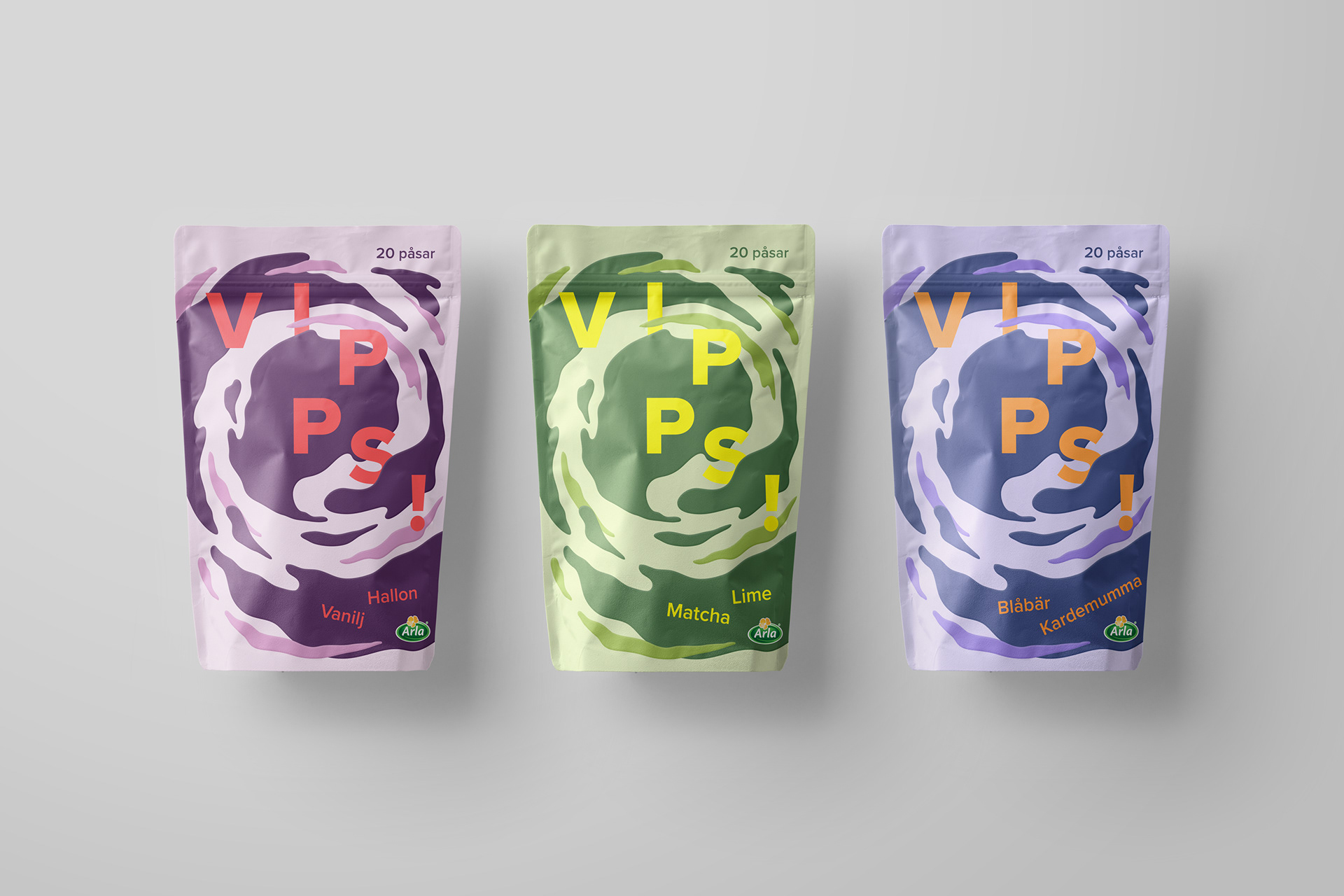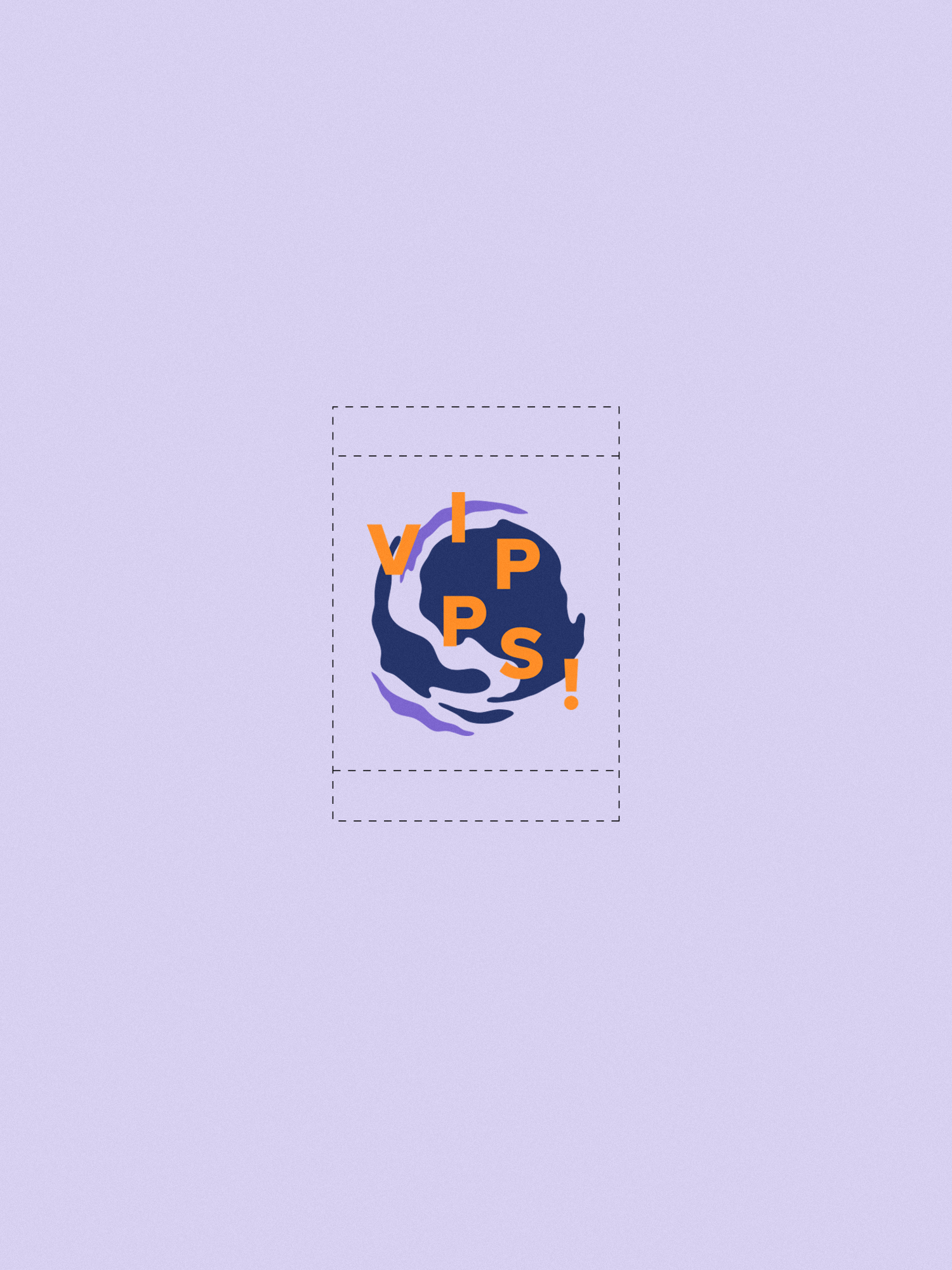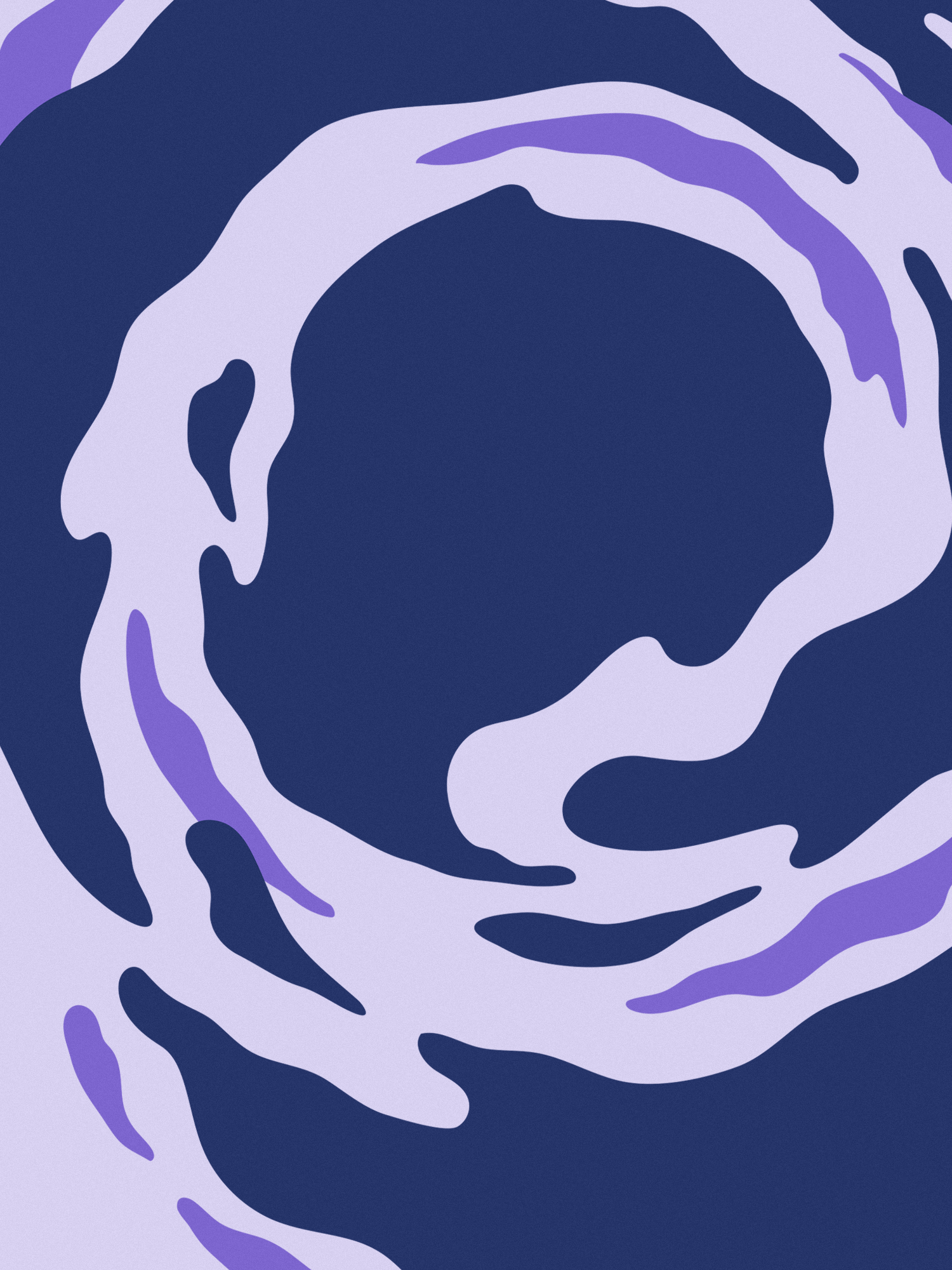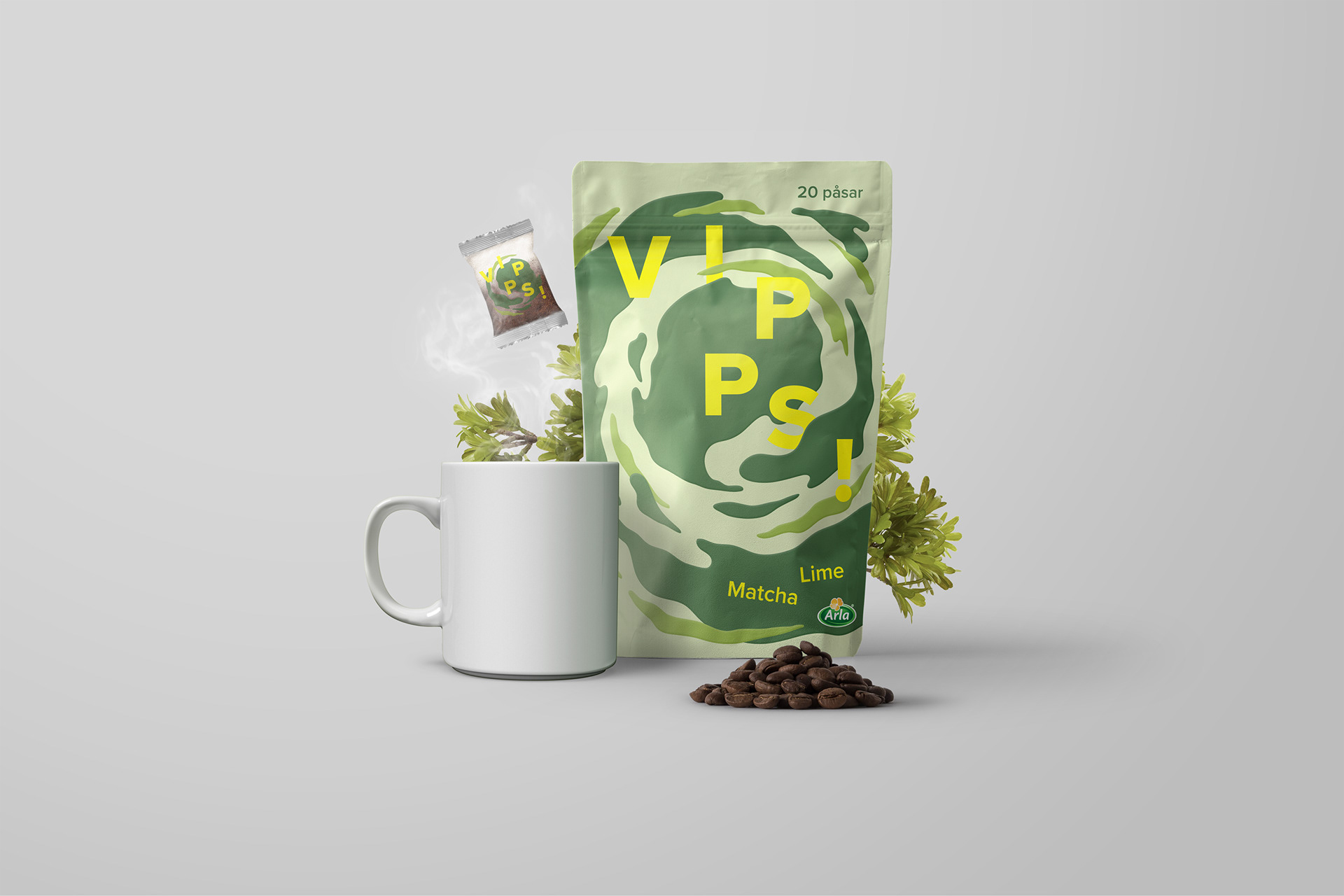 Project Description
In this school project for Arla, we were given the task of making Arla more appealing to a younger target audience.  Our main insight was that a lot of young people have a negative image of Arla because of their large environmental impact. 
During our research phase, we came across an innovation by USDA. A "plastic film" made from the milk protein Casein, that is completely edible, biodegradable, and dissolves in hot water. Based on this we created a new product for Arla, consisting of instant coffee and milk powder sealed in this Casein film. This would allow customers to drop the small bag in hot water, stir, and enjoy a waste-less coffee.
In collaboration with Madeleine Richter.