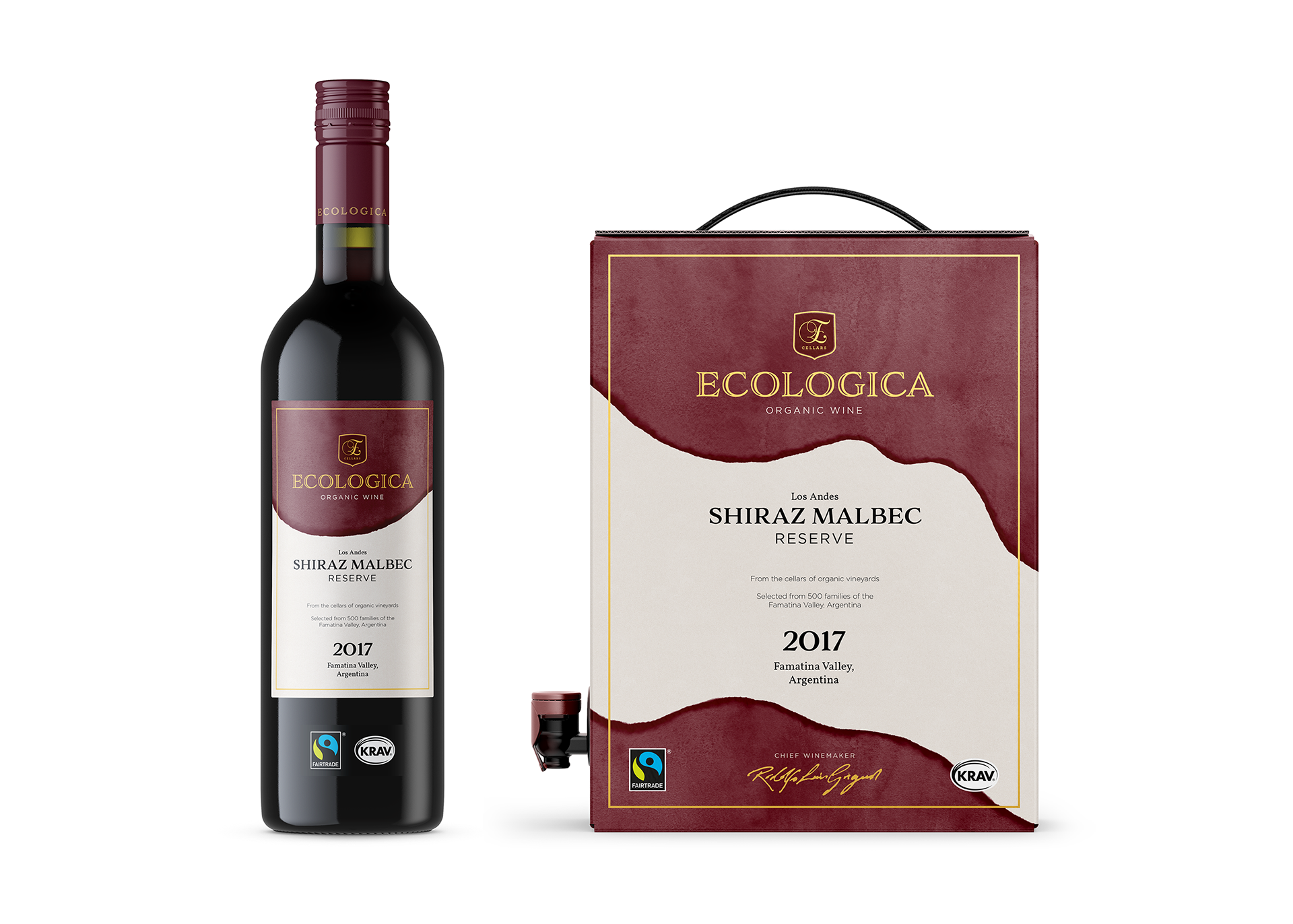 Project Description
In this school project our task was to redesign a product packaging of our choice. I chose this* eco friendly wine from Systembolaget.
During my research it became clear that most wines look roughly the same. Using deep red wine stains contrasted by gold and an eggshell white, I tried to design something that would stand out on the shelves.
*before images at the bottom of the page.